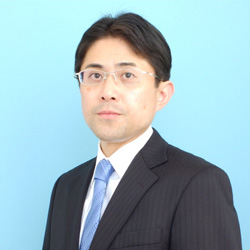 Dear Colleagues
In this opportunity, I would like to explain our company's history, our present activities and our future targets in brief.
Our company was founded in 1949 by Misao Tomiyama in Nagano, about 200km North from the Tokyo City, and at the beginning, our products were mainly traditional extracts medicine from plants in Nagano.
Since 1965, we changed to pay attention to the synthetic chemical drug from traditional extracts medicine.
Our epoch making product was Marzulene-S for gastric ulcer and gastritis which once recorded the third top selling product in Japanese prescription drug market. And also, newly synthetic chemical drug, Azuloxa granules, the successors of Marzulene-S.
Beyond GI tract, our developing efforts are expanded to diabetes, dyslipidemia, cancer and so on now. One of such typical substance is anti-diabetes drug, ipragliflozin.
Our policies for development of these chemical entities are to promote co-research, co-development, co-promotion and licensed-out, positively. Experienced partners strongly expect to develop our candidates.
Please visit another page of this site to find our under development entities and also our plentiful world patents.
We, KOTOBUKI, continue to put our best endeavors to fulfill the so-called un-met medical needs in various field and wish to contribute much more to everyone's better health and life.
Sincerely yours,
Hiroshi Tomiyama, Ph.D.
President & CEO